Mario Badescu Gylcolic Acid Toner: This product is great for oily skin or people who have acne. It also works on soothing and brightening skin. Love it!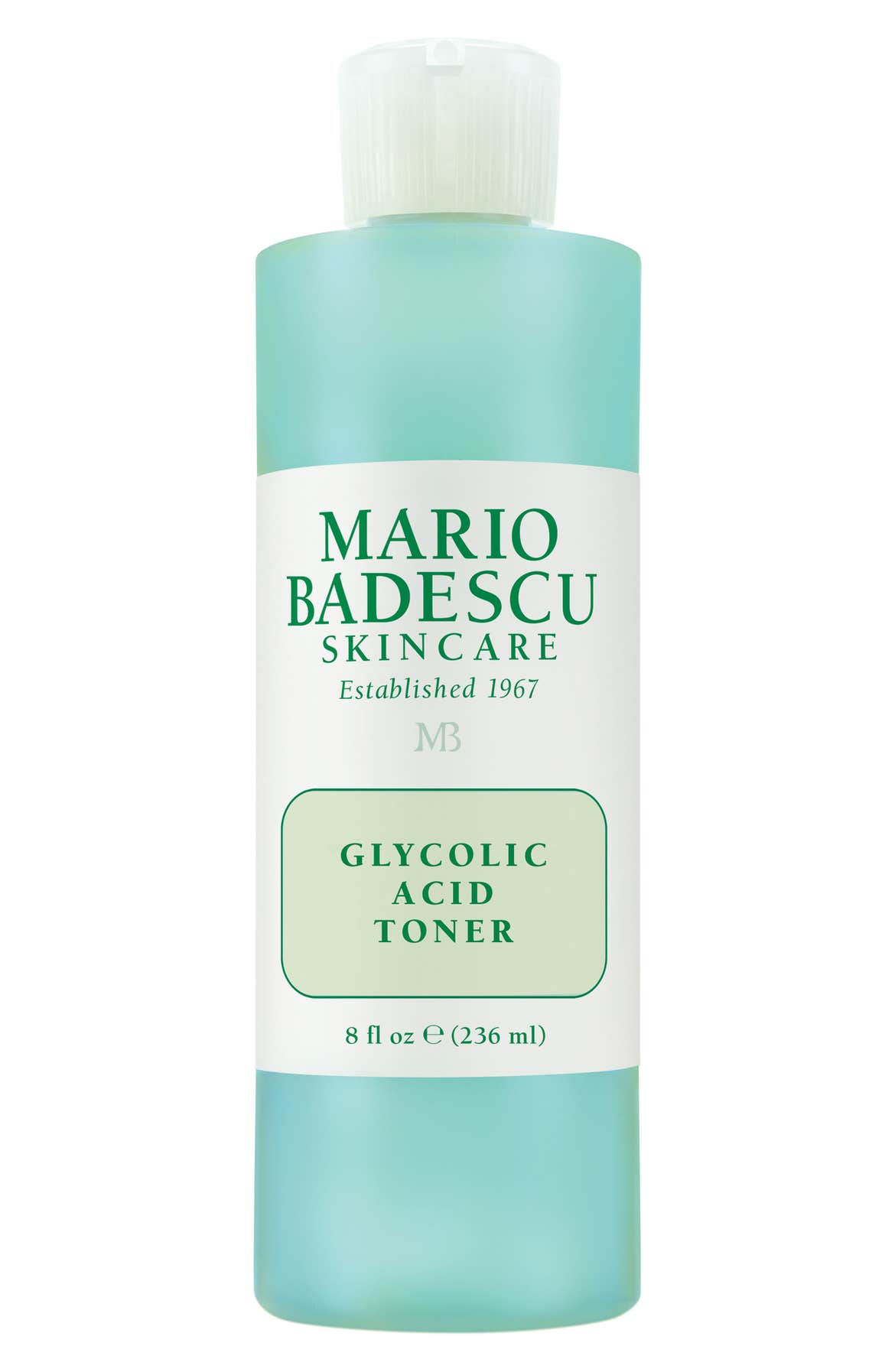 Link:https://shop.nordstrom.com/s/mario-badescu-glycolic-acid-toner/2986273?&mrk
2 . Steve Madden Leopard Platform Sneakers: These are so adorable and great for transitioning from Winter to Spring.
Link: https://www.dsw.com/en/us/product/steve-madden-emmi-platform-sneaker
3. Set of 3 Stackable Rings: Perfect to mix and match jewelry! This is a great way to be able to incorporate different metals into your everyday jewelry.
Link: https://www.amazon.com/s?k=stackable+rings&ref=nb_sb_noss_2
4. "Valentino" Look Alike Shoes: These are only $30 and look exactly like name brand Valentino's! They also come in many different colors!
Link: https://www.amazon.com/dp/B01IC1454K/ref=sspa_dk_detail_3?psc=1&pd_rd_i=B01IC
5. Rose Quartz Face Roller: This supposedly works wonders for your skin and leaves it brighter and slimmer looking!
Link: https://www.amazon.com/Beauty-BIO-Rose-Quartz-Roller/d
6. "Hermes" Look Alike Bracelet: This looks exactly like a real Hermes bracelet without the $$! This bracelet is only around $20.
Link: https://www.amazon.com/Shawn-H-Hernandez-Stainless-Perimeter/
7. Leopard Bath Robe: Super Adorable and has great reviews!
Link: https://www.amazon.com/s?k=leopard+robe&i=fashion&ref=nb_sb_noss_2
8. Capri Blue Volcano Candle: This is my favorite candle! It smells great and lasts forever! Definitely worth the price and I would highly recommend!
Link: https://www.amazon.com/s?k=voluspa+candles&crid=135EPZKZNCFS3&sprefix=voluspa+%2Caps%2C124&ref=nb_sb_ss_i_1_8